WEBSITE CONTENT TEMPLATES THAT GENERATE CLIENTS
How to create an amazing website that

actually

puts qualified calls on your calendar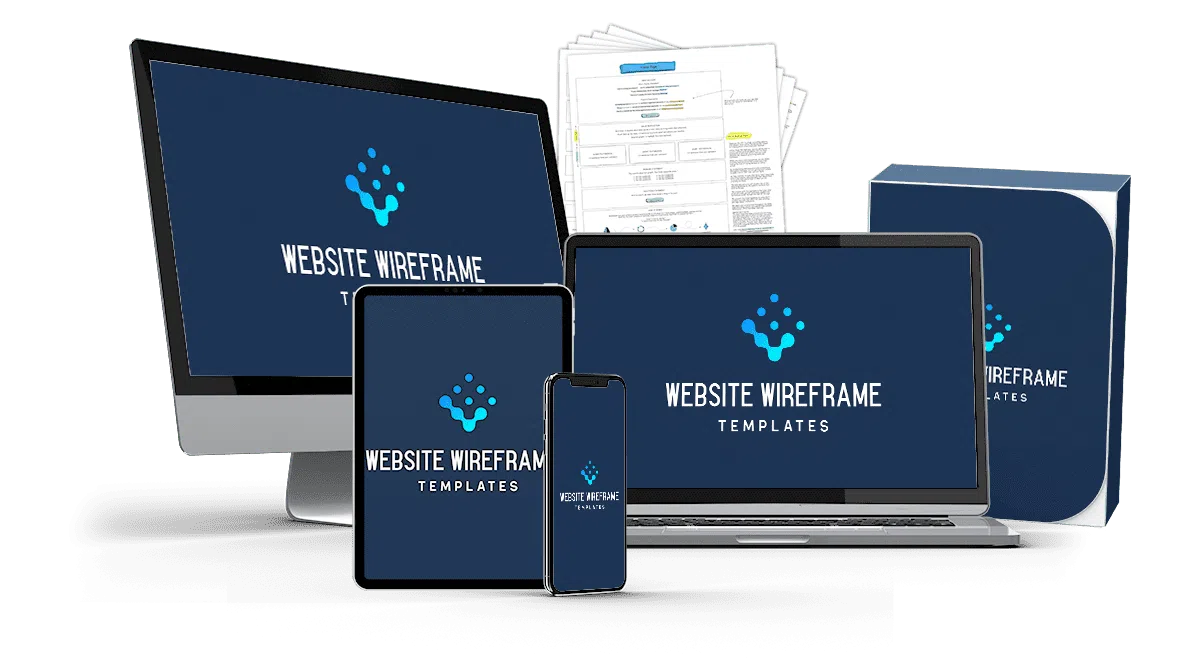 Templates Work With:


"You're about to discover the key that has unlocked website success for thousands of brands across the world. And now, it is offered as a downloadable template pack that will teach you how to easily plug and play amazing content and layout to make your website generate leads like never before."
Website Not Generating Enough Leads?
Most people think that getting your website to generate leads and customers revolves around things like...
Strong SEO

Beautiful Design

Low Bounce Rates

Lots of Resources

Lots of Pages

Good Analytics
But in reality, the overwhelming success of your website ACTUALLY revolves around things like...

Amazing Positioning

Good Messaging

Impeccable Site Layout

Compelling Story

Streamlined Content Structure

Functional User Flows
Get access to over 27 pages of detailed content, 2 hours of video training on implementation and website layout/copywriting strategies, PDF documentation, and multiple content options that include 9 extensive fill-in-the-blank resources and page types to show you EXACTLY how to make your website tell your brand's story and generate leads better than you ever thought it could.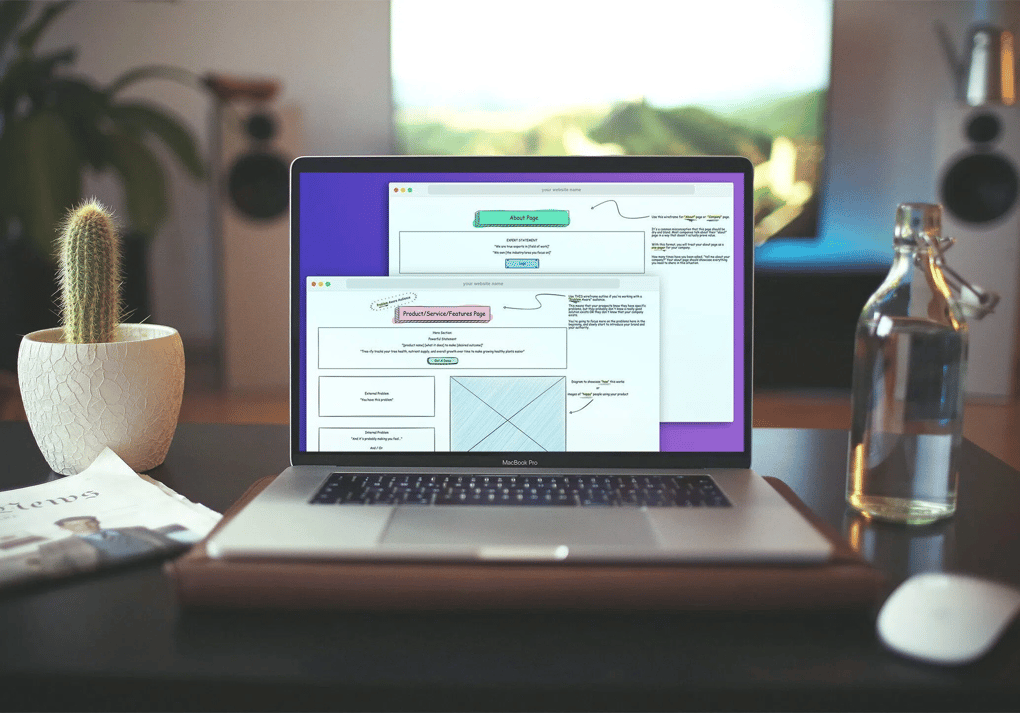 Make Your Brand Stand Out
Set the bar for your industry that will leave your competitors envious.
Launch A Website That Sells For You
Build a website that tells the right story to your prospects.

Create Consistent Flow Of Leads
Generate a steady and scalable flow of calls and demos on your calendar.
Get The Templates, All The Bonus Resources, And The Course Training For Just $37 Today!
Turn Your Website Into Your #1 Sales Tool
The Website Content Templates give you the secret to finally building a high-converting website for your business.
Using this proven system of content formulas, conversion frameworks, page layouts, and fill-in-the-blank generators, you'll be able to speed up your web design process and save hours on website production.
Say goodbye to micromanaging overpriced agencies that can't seem to get it together and still rely on you to tell them what to do on the website.

Here's Just A Fraction Of What You'll Gain When You Start Using These Tools:
🔹 The easy button to plan your website pages the right way - Fast!
🔹 Bypass hiring an expensive design agency by using industry-specific tools and strategies to build an awesome website on your own
🔹 Plug and play the perfect website copy using our content formulas and scripts
🔹 Quickly determine the critical website pages on your website your customers need
🔹 Layout each page using an existing formula that actually generates leads... even if you don't think you have the time
🔹 Utilize the simple tools every overwhelmed marketer can use to experience total confidence that your website is telling the perfect story
🔹 Quit worrying about getting stuck in website limbo - Forever!
"Drastically Increase Your Conversion Rate,

Cut Your Web Design Process In Half,

And Stop Guessing Where Your Next Leads Are Coming From"
John Aikin is the CEO of Web Canopy Studio, a leading agency in the world of SaaS Website Design and a HubSpot Diamond Partner since 2016. John and his team have been a part of thousands of website launches over the last 12+ years, working with some of the biggest brands in B2B SaaS around the world.
Web Canopy Studio has won 8 HubSpot Impact Awards for the results of their global clients' websites, and they are regularly recruited by organizations to train other agencies how to actually run a proper web design process. This wireframe template system is the culmination of their work to make your life considerably easier.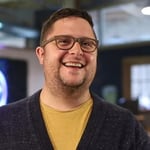 From the Desk of
John Aikin
CEO, Web Canopy Studio
Attention: Marketers And Business Owners
Tell me if this sounds like you:
You're an overwhelmed marketer or business owner who is working toward building a scalable strategy for your brand.
Currently, you're focused on building a better website for your company (or making your existing website perform better). Specifically, you're hoping to launch something that creates a consistent flow of calls and demos on your sales calendar.
So, let me ask you a question...
What would it be like if you could:
Get your website to move more people through the funnel
Trust that your website is booking calls or demos for you while you were sleeping
Know with confidence that the quality of your traffic is increasing
Say the right things to that traffic in order to get them to take action
and create compelling content that your clients will actually engage with
Because if you could do those things, ultimately, that would mean you would be creating an engaging environment that your customers would want to actively participate in. (Which would be amazing!)
Unfortunately, I also get the sense there are some roadblocks for you here, including figuring out:
How to structure your website appropriately when you're using an existing theme or template

What kind of content you should actually include on the website to reach your target audience; and

How to make your company and brand stand out (and not just look like everyone else)
Sound familiar?
And here's another thing I see far too often that may be true for you…
You feel frustrated by the fact that what you've been doing isn't working

You're lost on what the website should say from a positioning standpoint because you definitely don't want to get it wrong.

You have an idea of some of the content you want to put on the website, but you're unsure if it actually resonates with your audience or if they'll even want to read it.

You're reviewing competitor websites and other brands, just pulling pieces you like together for your 'strategy.'

You're bothered and overwhelmed by the thought of how much time building this website is actually going to take… because you're wearing a ton of hats already.
And on top of that, you're likely asking yourself at least one of these questions (if not all of them):
How do I make this website a success so I can take a step back and not have to hustle constantly?

What kind of setup and layout does this website need to have in order to impact my audience and entice them to take the next step with us?

How can I possibly get an awesome website launched if I don't even have the time or the budget to hire copywriters and design agencies?
Well let me tell you, I know exactly how you feel because I've been there myself... more than once!
And so have the thousands of people I've had the pleasure of working with, training, and building websites with over the last decade who are now using their website as their #1 sales tool to book calls consistently on their calendars for them.
When all is said and done, my guess is you really just want to:
plan your website the right way so you can be confident it resonates with your target clients.

make your website have the perfect content and layout to capture the right kind of leads.

finally feel in control over where your next leads and customers are coming from.
Yes?
If this sounds at all like you and your situation, then I'd like to invite you to check out...
The Website

Content Templates

From Web Canopy Studio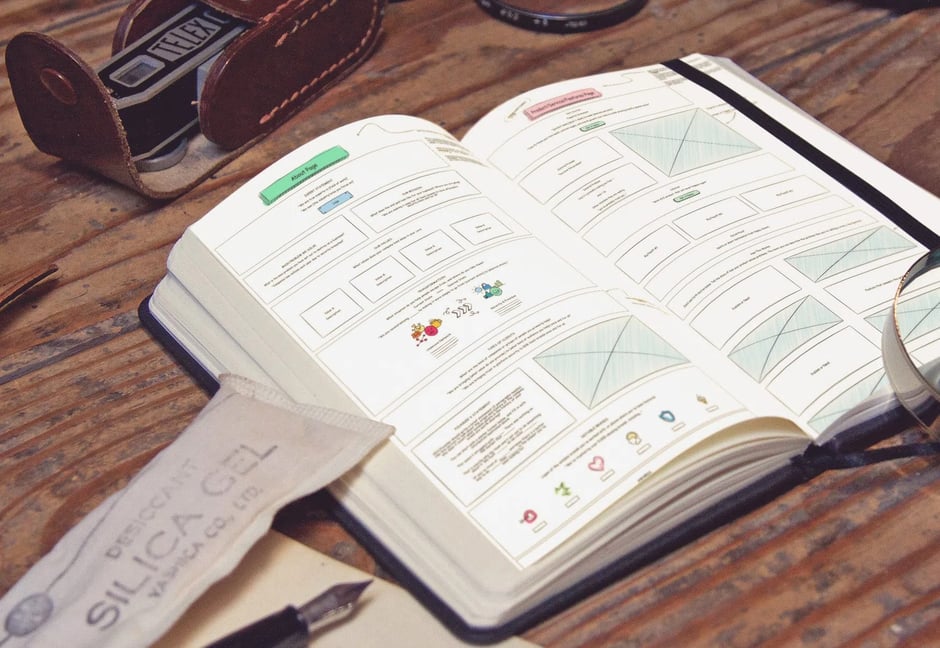 The Website Content Templates playbook makes it easy for you to experience total confidence that your website is telling the perfect story, generating leads, and growing your business.
I built this playbook of high-impact templates as a resource for marketers and business owners just like you to give you a path to success and not let you feel held hostage by your website any longer. This wireframe template playbook:
Helps you build a better website without spending massive amounts of time and money on production, content writing, managing vendors, and so on.
Gets you more leads and customers by streamlining your messaging and locking in a crystal clear positioning strategy on each page.
Makes it easier to increase your website conversion rate than you've ever experienced before (because it's a proven formula implemented by some of our biggest clients in the industry).
Gives you the confidence to take control of your website process and stop second-guessing yourself on what you should include.
Allows you to avoid spending months building a website that doesn't actually drive your business growth.
Teaches you how to boost your conversion rate specifically from organic traffic sources.
Allows you to effortlessly write website copy that resonates with your audience using our plug-and-play generators, even if you think you're horrible at copywriting!
Gives you the power to quickly get your website up and running by cutting your web design process in half and removing barriers along the way.
Provides a concrete solution to the pain of having traffic show up on your site but never converting and never filling out forms to book demos or calls.
Helps you discover the secret to 10x the ROI of your website and turn it into a profit center for your business
Allows you to STOP worrying about where your next leads are going to come from and gives you the confidence to trust that your website is working flawlessly for you.
Get access to these templates today and start making your website convert. Period.
To your success,
John Aikin
CEO, Web Canopy Studio
P.S. - If you've known for some time now that you need to make a change in your website process but haven't been able to figure out where to start, then these wireframes are definitely for you.
P.P.S. - Most of what you need is a clear direction, instruction, and encouragement from someone who's "been there and done that" when it comes to making an effective website and unlocking the secret to turn website visitors into customers. Get these wireframe templates and you can join the thousands of others who have already started their journey toward website clarity!
But Don't Take Our Word For It...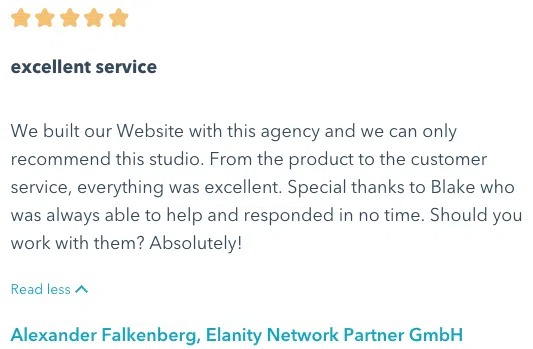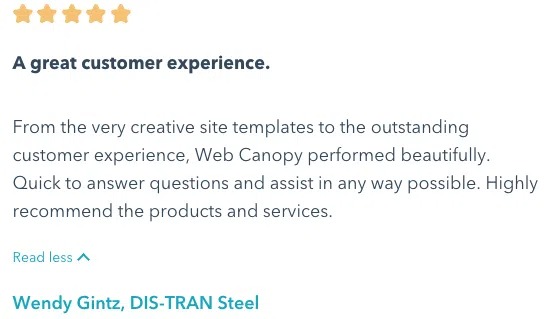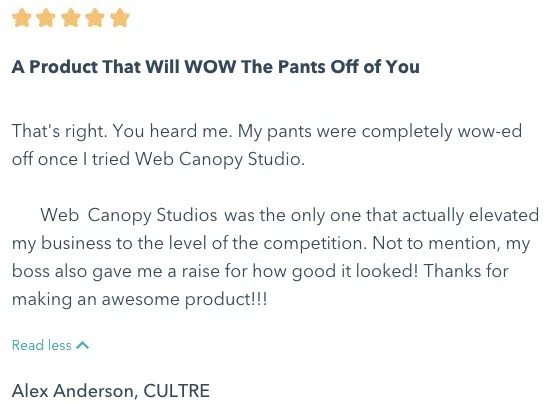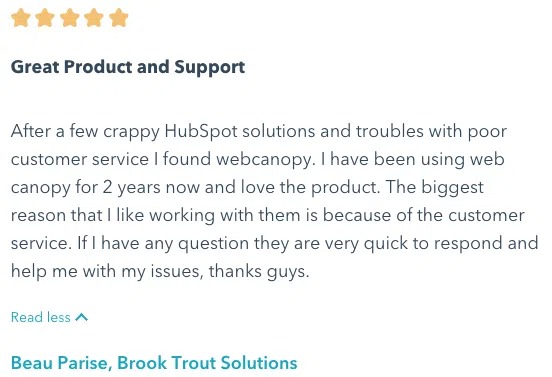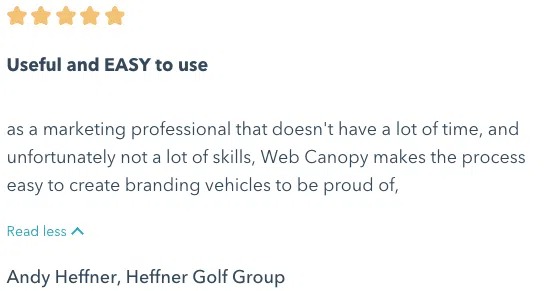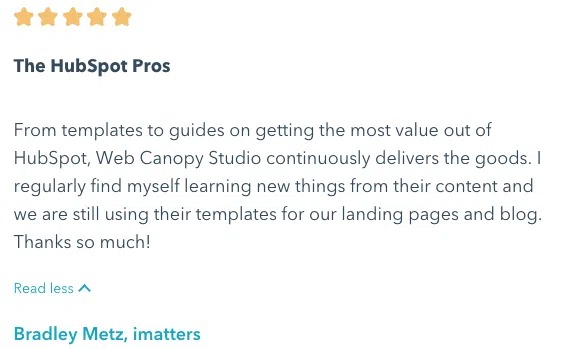 Proven Copywriting Formulas For Each Page
We've perfected the art of content and layout, having built thousands of websites for some of the biggest SaaS brands out there today.
Using our system, you'll get access to the most high-converting copywriting formulas for each page style and page type that we use for our Done-For-You clients to launch extremely effective websites.
Templates That Will Drastically Improve Your Website Process
We've perfected the art of content and layout, having built thousands of websites for some of the biggest SaaS brands out there today.
Using our system, you'll get access to the most high-converting copywriting formulas for each page style and page type that we use for our Done-For-You clients to launch extremely effective websites.
Here's Exactly What You're Going To Get With The
Website Content Templates:
Website Content Templates
($497 Value)
✓ This Playbook is your solution to building high-impact website pages.
✓ Build the ultimate high-converting website for your business.
✓ Generate calls and demos on your calendar consistently and at massive scale.
This includes highly detailed templates for:
The perfect home page built for lead generation and storytelling

Compelling about

page structures that actually turn visitors into engaged prospects

Product, service, and features page templates that highlight the exact issues your prospects have and how to break those down

Problem-aware vs. solution-aware audience storytelling inside your product pages

Multiple pricing page solutions, including how to handle different categories, non-pricing options, and more

Chatbot engagement structures for pricing pages

Pricing calculator template outline for increasing engagement

VSL outlines inside of demo and/or landing page/sales pages

Demo/Call page structures to get more people to book calls, including direct-to-calendar processes

High-converting landing page outlines

and

much more!
...And That Just Scratches The Surface!
We're also including multiple bonuses to make this process even easier! These will help you save time, save money, and make your website convert even better.
Bonus #1: The Wireframe QuickStart & Survival Guide

($197 Value)



✓ This quick start guide and training is your solution to get off to a fast start.
✓ Easily navigate when to use certain wireframes, as well as massive tips and tricks for building this on your own quickly.
✓ Gain back hours of your day by getting answers to the biggest questions you have with website content.
Bonus #2: The Offer Generator

($97 Value)



✓ This downloadable worksheet is the easiest shortcut to map out not only amazing offers for your business but also to generate compelling sales page and landing page content for your funnels and pages.
✓ Instantly position your offers, CTAs, and downloadable lead magnets apart from every other competitor out there. period.
✓ Generate even more solid-fit leads and drastically increase your list of contacts.
Bonus #3: The Wireframe Training System Course

($397 Value)



✓ This course consisting of over 2 hours of deep-dive intensive wireframe training led by John himself gives you the keys to walk through each and every wireframe, section by section.
✓ Literally understand the psychology and mechanics of positioning, copywriting, site layout, and design structure to get people to convert.
✓ Get extreme clarity into what you need to put on your website and why, which frees you up from HOURS of guesswork and mediocre results.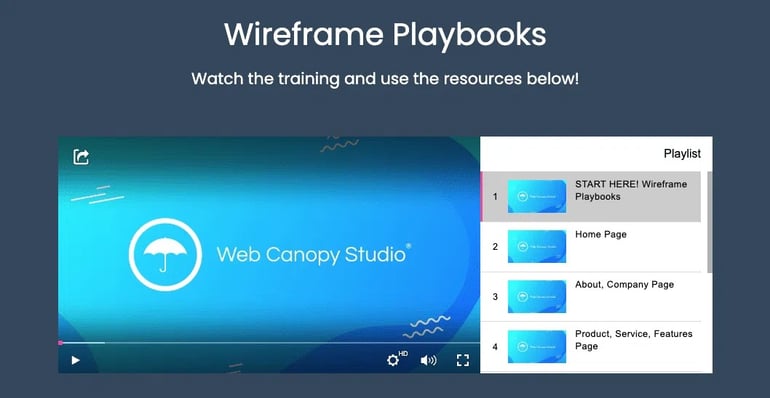 Templates Work With:


Bulletproof Content Templates For Each Of Your Core Website Pages... Designed By The Pros.
What Are You Waiting For!?
Let's make it easy for you to…
Create A Website That Your

Clients Will Actually Engage

With And Encourage Them To Convert

Create A

Consist Flow Of Calls And Demos

On Your Sales Calendar

Build A

Scalable, Easy To Use

Website That Generates Leads Consistently

Wireframe Your Website Pages

The Right Way (So You Know With Confidence You're On The Right Track!)

Avoid Spending Months

Building A Website That Doesn't Actually Drive Your Business Growth

STOP Worrying

About Where Your Next Leads Are Going To Come From AND Gain The Confidence To Trust That Your Website Is Working Flawlessly For You.

...And Much,

MUCH More!