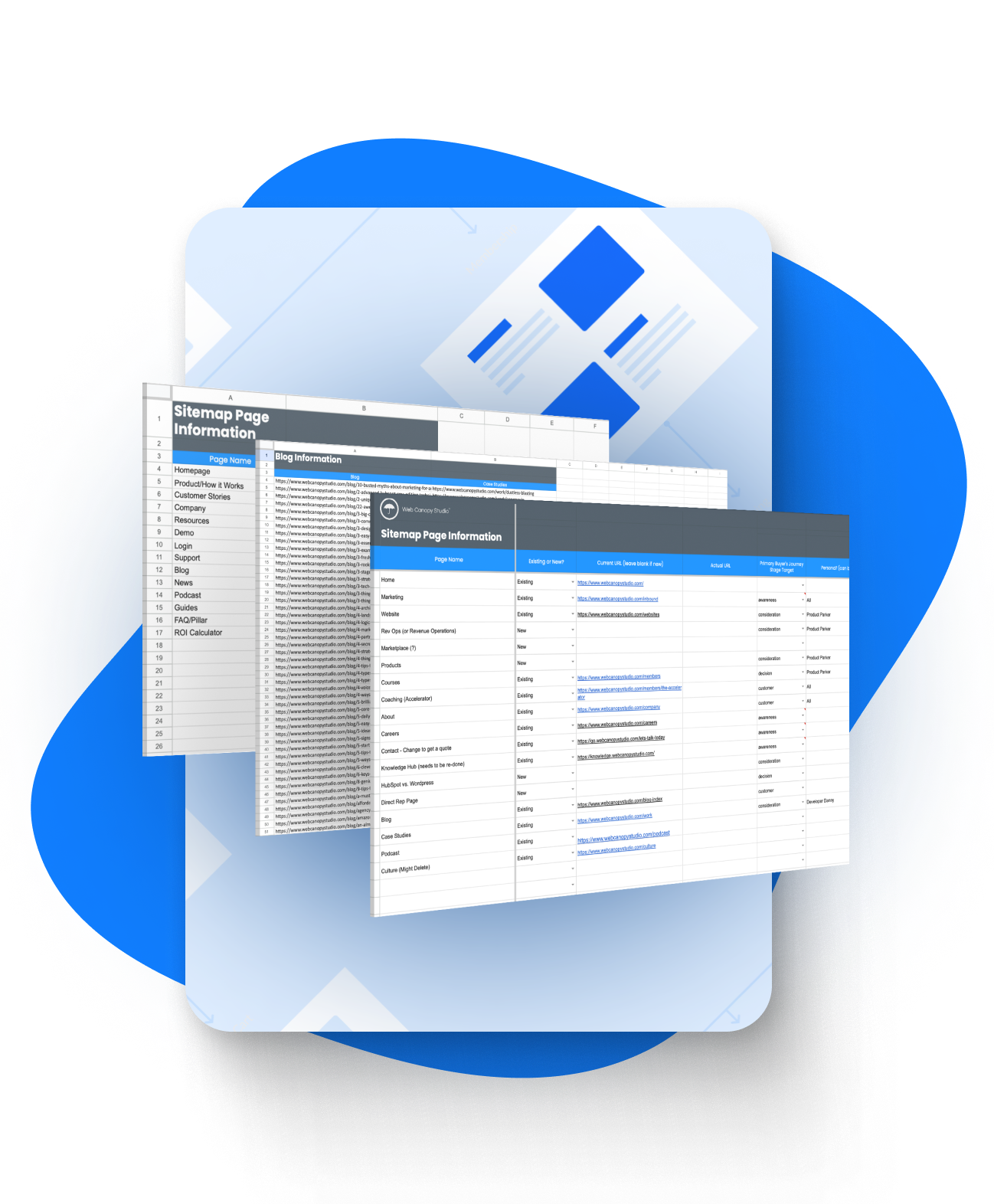 Using this master template you'll be able to:
Organize all your website pages in one central location for you whole team to access
Properly plan and track the build of new website pages
Manage redirects and page consolidation so you don't damage your domain's SEO
Keep your team aligned and plan ahead for SEO and any other page-specific requirements
Swipe these 3 HubSpot templates to better nurture your leads

Lead Re-Engagement
Warm up that cold list of stagnant contacts with our already-thought-out engagement strategy!

Nurturing Sequence
Nurture new contacts once they download a free offer or sign up for your list. Send the right information at the right time

Trade Shows & Events
Attend conferences with confidence by working through a pre-show campaign that will fill your booth throughout the event!
Using these value-packed templates in your marketing strategy will allow you to:
Easily nurture leads who engage with you in a comfortable and non-abrasive way to help them move through your marketing funnel

Pass appropriate leads to sales when the time is right and your team is set up to work them.





Confidently attend trade shows and events because your appointment calendar is full prior to even leaving your desk

Re-engage cold contacts to warm them up and restart the marketing process all over again.